Graduates
Jess Sayer
Jess Sayer is a 2012 graduate. Since leaving TAP Jess has worked continuously as both an actor and writer. Her most recent acting credits are as the lead character in upcoming tele-feature RUNNAWAY MILLIONAIRES the Feature Film DEAD and TV series MEAN MUMS but she is also instantly recognisable as Zoe from AUCKWARD LOVE series 1,2 and 3. She has written for screen on series such as SHORTLAND STREET, FILTHY RICH and DIRTY LAUNDRY and stage plays SHAM, CRUNCHY SILK, ELEVATOR and DEXTER"S DEEP SEA ADVENTURE. She has also acted on stage in lead roles in ALWAYS MY SISTER, JUST ABOVE THE CLOUDS, MO AND JESS KILL SUZIE and FAMOUS FLORA. Jess is currently working on a Feature film and also writing a Musical with Tim Finn.
Daniel Watterson
Daniel Watterson is a 2014 graduate who has worked consistently on both stage and screen since leaving TAP. Most recently he appeared on screen as Shaman in Netflix's LEGEND OF MONKEY and in JAMES PATTERSON'S MURDER IS FOREVER but is probably most recognised locally as series regular Nathan in DIRTY LAUNDRY He was also in tele-feature WHY DOES LOVE and the Amazon Prime series AMERICAN PLAYBOY: THE HUGH HEFNER STORY. On stage Daniel has performed as a lead in VENUS AND FUR at The Court Theatre and at the POP-UP GLOBE was lead role Olivia in TWELFTH NIGHT and Benvolio in ROMEO AND JULIET. He received critical acclaim in other stage productions THE EFFECT, LUCRECE and AINT THAT A BITCH. Daniel has recently been cast in the upcoming Netflix feature film, FALLING INN LOVE and this year secured roles in a long-running TV series and upcoming telefeature.
Holly Shervey
Holly is a 2012 graduate. Since leaving TAP Holly has worked largely on screen and is immediately recognisable as Zoe Carlsen on SHORTLAND STREET for the last year. She also created, co-wrote and starred in AUCKWARD LOVE series 1, 2 and 3, as the lovelorn Alice. Other notable screen credits include AMERICAN PLAYBOY: THE HUGH HEFNER STORY, KIWI, feature films SHE'S CLOSE and IT'S NOT WHAT HAPPENS and short films PREQUEL 87 and RED RIBBON. On stage she starred in CRUNCHY SILK and THE ROYALS OF KIHIKIHI. Holly is currently developing a new Insta-series @MillennialJenny.
Mayen Mehta
Mayen Mehta is a 2013 Graduate. Since leaving TAP Mayen has appeared on stage and screen in numerous productions. He appeared most recently on our screens in FRESH EGGS and BAD SEED and the popular web series AFK season 2, PSUSY and FRIDAY NIGHT BITES. Mayen has performed in the Auckland Arts Festival in TEA and for ATC in THE ADVENTURES OF RAMA. In 2019 he will appear in ATC's A FINE BALANCE and has a guest role on SHORTLAND STREET. Mayen has been a finalist for, or won, a number of awards including being a 2016 Fresh as Flick Comedy Competition winner, an Ignite Award winner in the Vancouver International Film Festival and a Grand Finalist in the 2017 RAW Comedy Quest.
Cherie Moore
Cherie Moore is a 2013 Graduate. Since leaving TAP Cherie has worked almost continuously as an actor, director and singing/voice teacher. Recently she toured NZ with the work VALERIE she co-created, which was named the stand out cabaret of the year by the Herald. She then travelled to Edinburgh with the show and won a fringe first award. Cherie has also recently been in TWELFTH NIGHT and INTO THE WOODS at the Fortune Theatre, and had a guest role of SHORTLAND STREET, been in KARAOKE BOIZ at Q Theatre, and created a multi-space work THE SPACE BETWEEN for the Auckland Fringe. Cherie regularly directs shows, aids in the development of new work, and also runs an auditioned youth musical theatre company.
Zoe Robbins
Zoe is a 2014 graduate. Since leaving TAP she has worked mainly on screen with roles in The SHANNARA CHRONICLES for MTV, 2 years of Shortland Street as Sabina Faraj and then in POWER RANGERS NINJA STEEL season 1 and 2. In 2018 Zoe was cast in an American pilot for ABC called THE FINEST.
Mel Odedra
is a 2015 graduate. Since leaving TAP he has worked consistently on stage and screen. He has an ongoing guest role as Rajiv Prasad on SHORTLAND ST, featured in SHANNARA 2, in popular web series AFK Season 2 and in the upcoming TV series BAD SEED. On stage he has worked for ATC in THE CURIOIUS INCIDENT OF THE DOG IN THE NIGHT, LIGHT Vs DARK and THE NEXT STAGE -TEA TIME. Last year he also featured in TEA for the Auckland Festival and The CHANGELING directed by Michael Hurst. Mel performs regularly with Changing Minds.
Emily Campbell
Emily Campbell is a 2015 graduate. Since leaving TAP Emily has been in numerous productions on stage and screen. Most recently she has shot an ABC Drama series in Australia, was seen in the Feature film VERMILLION playing Jennifer Ward Lealand's daughter and in another Feature SISTER PLEASE. On the small screen Emily was in SHANNARA and on stage in ATC's WHEN SUN AND MOON COLLIDE. She has also been in WOMB WITH A VIEW, ME AND MY SISTER TELL EACH OTHER EVERYTHING, SWIMMING WITH WHALES IN TONGA and the enormously popular FLAPS and FLAPS RETOUCHED, which she also co-wrote.
Timmie Cameron
Timmie Cameron is a 2015 graduate. Since leaving TAP Timmie has worked on both stage and screen. She is about to be seen as core cast character Ruby in the new TV drama THE GULF. She has also been seen on screen in STRAIGHT FORWARD, MURDER FOREVER, ROMAN EMPIRE and Feature film THE REHEARSAL. On stage her most recent credits are I AINT MAD ATCHA and TENNESSEE RETRO.
Jarred Blakiston
Jarred Blakiston is a 2016 graduate. Since leaving TAP he has worked mostly on screen, with roles in THE NEW LEGENDS OF MONKEY for ABC Australia/Netflix, THE SHANNARA CHRONICLES for MTV, THE WILDS for Amazon, PEARL IN PARADISE for Hallmark, and the upcoming local series, THE GULF.
Jessi Williams
Jessi Williams is a 2016 graduate. Since leaving TAP she has worked as both an actor and producer for stage and screen. She appeared on screen in FILTHY RICH 2, TVNZ'S New Blood Finalist – CONSTANCE, and in the upcoming TVNZ web series FIND MY KILLER. Her short film, UPSIDE DOWN, which she co-wrote, produced and starred in has picked up several awards on the international film festival circuit, including 'Best Short' and 'Best Actress' for Jessi at the Los Angeles Film Awards. She has also gone on to produce short films; RIPPLE and 13 SUSPECTS for The Actors' Program. On stage she starred in the sold out season of PRECIOUS LITTLE at the Basement Theatre and produced DANNY & THE DEEP BLUE SEA also at the Basement.
Simon Mead
Simon Mead is a 2016 Graduate. While still training he filmed a lead role in WHY DOES LOVE and an ongoing role in CUL DE SAC ( series 1,2 and 3). Most recently he played the love interest in a soon to be released feature film SAME BUT DIFFERENT. In 2018 he filmed two TV pilots THE GOLDEN BOY and THIRD TERM and appeared on stage in UNDER THE MOUNTAIN for ATC. Simon has previously played in POWER RANGERS, NOTHING TRIVIAL and played the young Hilary in HILARY.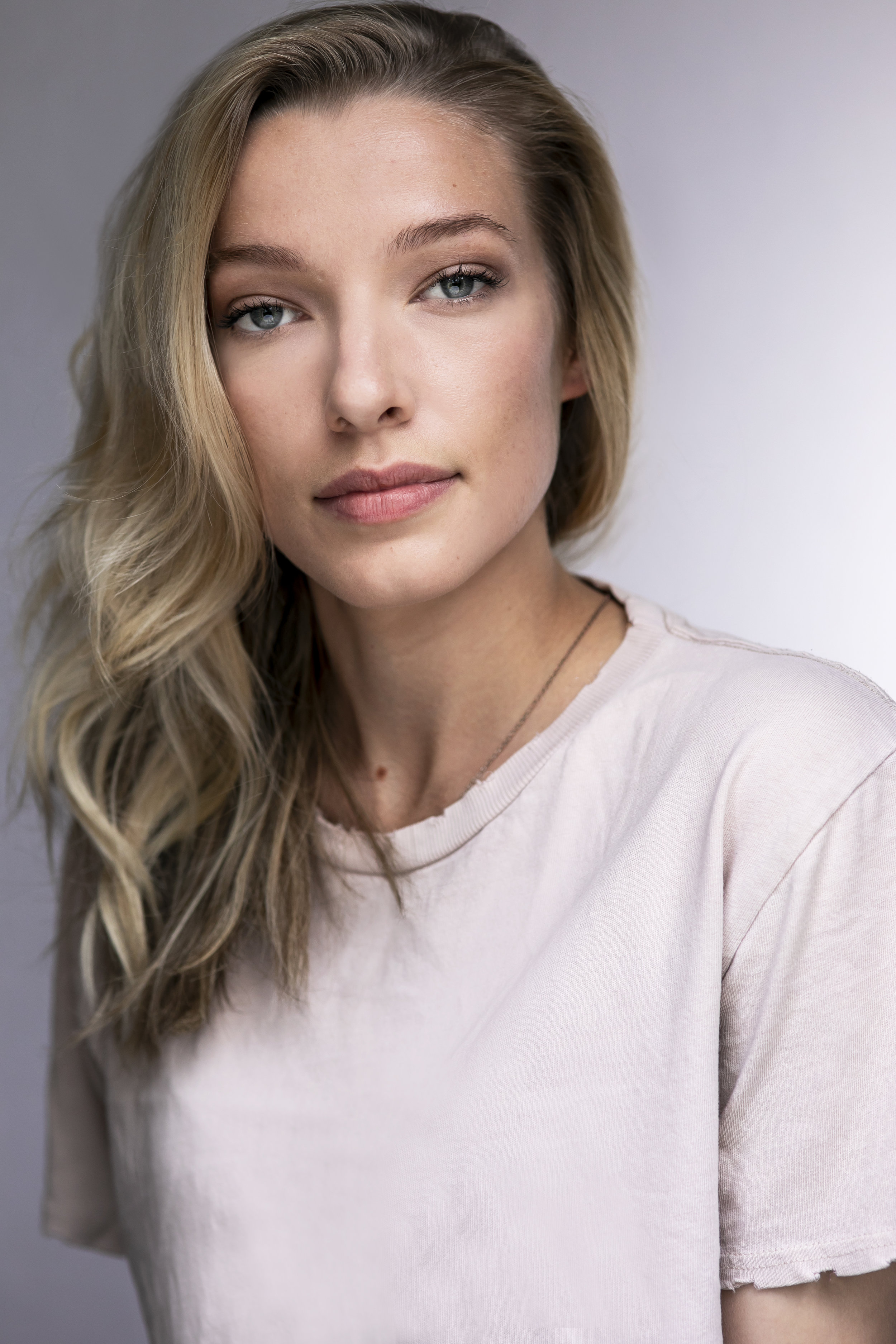 Phoebe McKellar
Phoebe McKellar is a 2017 graduate. Since leaving TAP Phoebe has done a number of screen roles including playing Danielle Fox on SHORTLAND STREET. She also appears in WESTSIDE series 4, and STRAIGHT FORWARD a Danish/NZ co-production. She is one of the leads in recent web -series TOUCH WOOD and recently filmed in THE GULF – a German/NZ Co -pro. On stage she acted in ATC's HERE AND NOW Festival in ALICE.
Henry Rolleston
Henry Rolleston is a 2017 graduate. Since leaving TAP Henry has co-created and starred in CONSTANCE a TVNZ New Blood finalist. He also appeared in the web series TOUCH WOOD, filmed THE GULF and has been in the short film A GIFT. He is currently appearing on SHORTLAND STREET.
Ben Black
Ben Black is a 2017 graduate. Since leaving TAP Ben has appeared in CUL DE SAC, ROMAN EMPIRE season 2 and FILTHY RICH series 2.
Jaime McDermott
Jaime McDermott is a 2018 graduate. Whilst still at TAP Jaime shot WESTSIDE series 4 and is currently filming WESTSIDE series 6.
Steven Glyde
Steven Glyde is a 2018 graduate. Whilst training at TAP he starred in Short Film RINSE and since leaving TAP has appeared in LEGACY PROJECT 6 on stage and has filmed the IN THE RAINBOW series for TVNZ OnDemand.